Briefing Meetings in the USA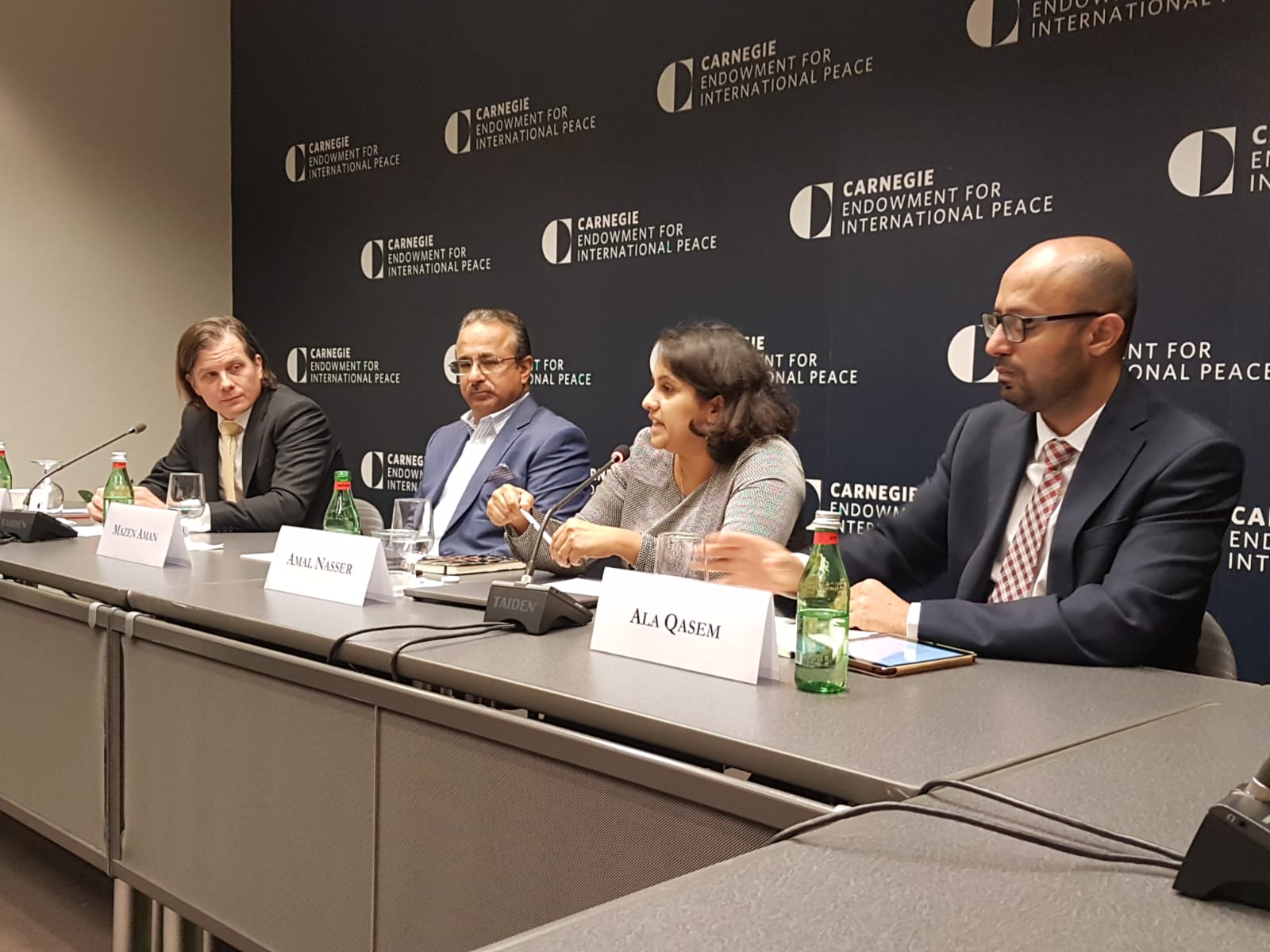 November 12, 2018 - November 16, 2018 Washington DC and New York
The Development Champions briefed US government officials and representatives of international organizations and institutions during visits to Washington DC and New York on November 13 - 16, 2018.
Meeting with officials from the US State Department, USAID, the World Bank and several NGOs, the Development Champions addressed the deteriorating financial sector in Yemen and proposed practical recommendations to revive it. They also briefed stakeholders on the importance of the private sector and its potential to improve the Yemeni economy, and shared insights on how to prepare for the post-conflict recovery and reconstruction period in Yemen.
During the visit, the Development Champions addressed these topics at joint public event with the Carnegie Endowment for International Peace in Washington DC.