The Third Development Champions Forum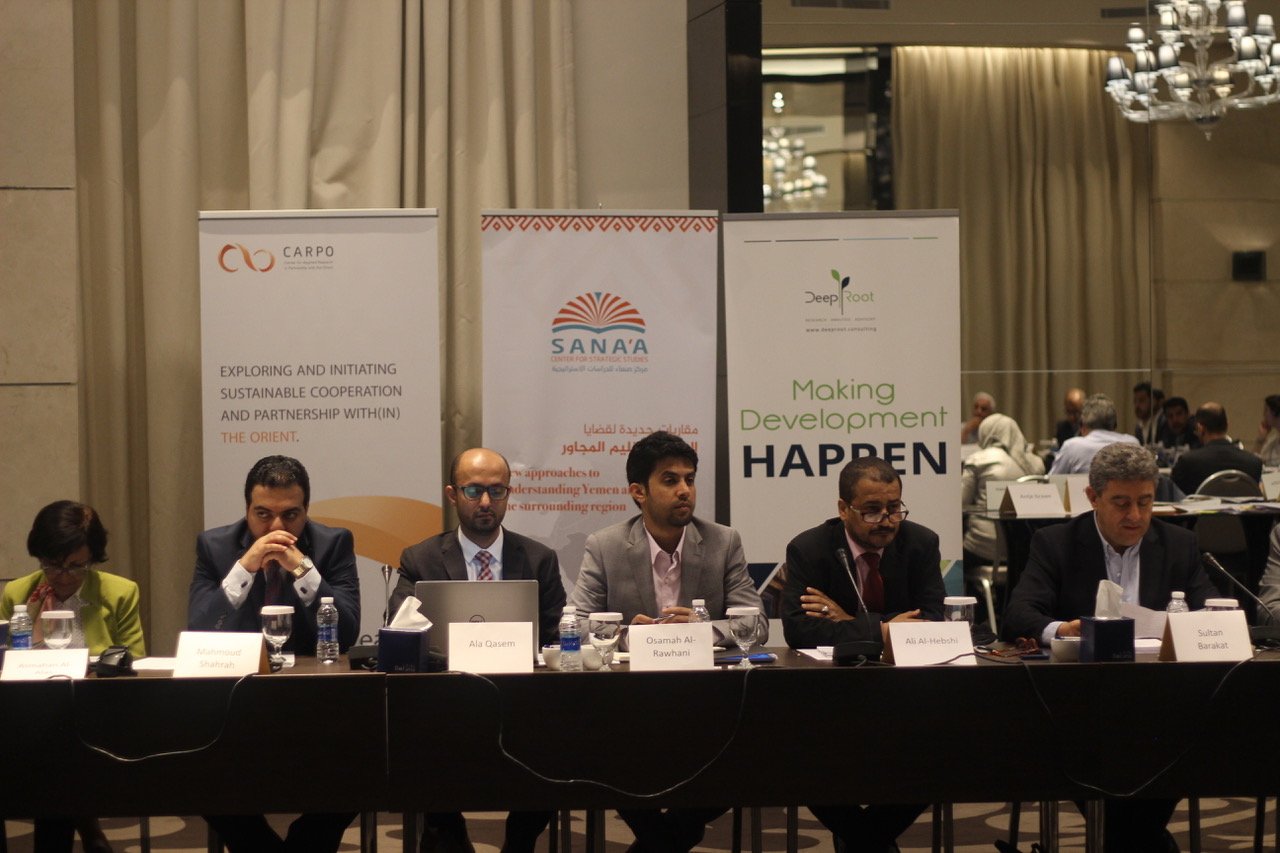 July 13, 2018 - July 16, 2018 Amman, Jordan
Some 23 experts and leaders in various fields met in Amman, Jordan on July 14-16, 2018, for the third Development Champions Forum (DCF). The DCF aims to convene local voices from the social, humanitarian, development and economic fields.
During this forum, the Development Champions delved into discussions on two key issues: job creation and government effectiveness. These discussions resulted in a new policy paper, Generating New Employment Opportunities in Yemen, which addressed job creation in Yemen and proposed strategies to combat the rising levels of unemployment and economic hardship.Following the forum, the Development Champions also issued a statement on the impact of escalating military operations on the humanitarian situation in Yemen, and specifically on Hudaydah governorate. The statement also raised concerns about the impact of the conflict on vital economic infrastructure.
The DCF was followed by a joint meeting between the Development Champions and representatives of the international community on July 17, 2018. Development Champions delivered presentations on the outcomes of the third DCF after which discussions were held on the role of the international community in supporting economic development in Yemen.