Second Round of Policy Briefings in London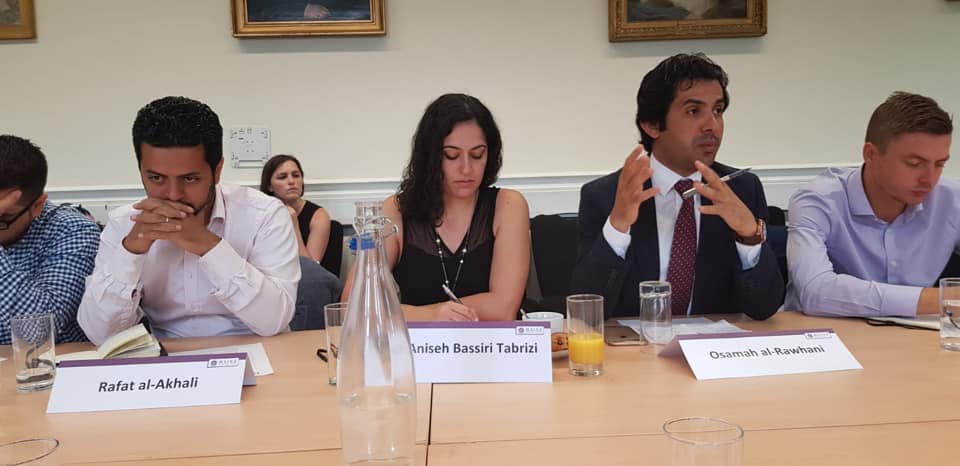 June 25, 2019 - June 26, 2019 London
The Development Champions and representatives of the Rethinking Yemen's Economy initiative held policy briefings in London on June 26, 2019, to discuss economic and development issues in Yemen.
At a public event co-hosted by the Royal United Services Institute (RUSI), the Development Champions held two panels. The first panel featured discussions on the evolving local dynamics in Yemen, the current state of the UN-led peace process and developments on the ground. The first panel also included a presentation on a forthcoming RYE publication about options for a transitional government in post-conflict Yemen.
Discussions on the second panel centered on the need for the international community to shift focus from humanitarian efforts to sustainable development, including support to the economy. The Development Champions discussed the challenges surrounding letters of credit for essential food imports and other topics including social protection, job creation and the impact of the war on the women in the workforce. They also highlighted the impact of Saudi labor reforms on expat Yemeni workers and remittances to Yemen. The event was attended by diplomats, researchers and representatives of the UK parliament, think tanks and international organizations.
Following the public event, the Development Champions met with policymakers to discuss ways to empower local governance structures; proposals to ease challenges in obtaining letters of credit; options to enable the Yemeni government to pay civil servant salaries; and the need to revise prohibitions on importing dual-use goods in a way that provides adequate assurances without crippling economic activity.