Policy Briefings in Brussels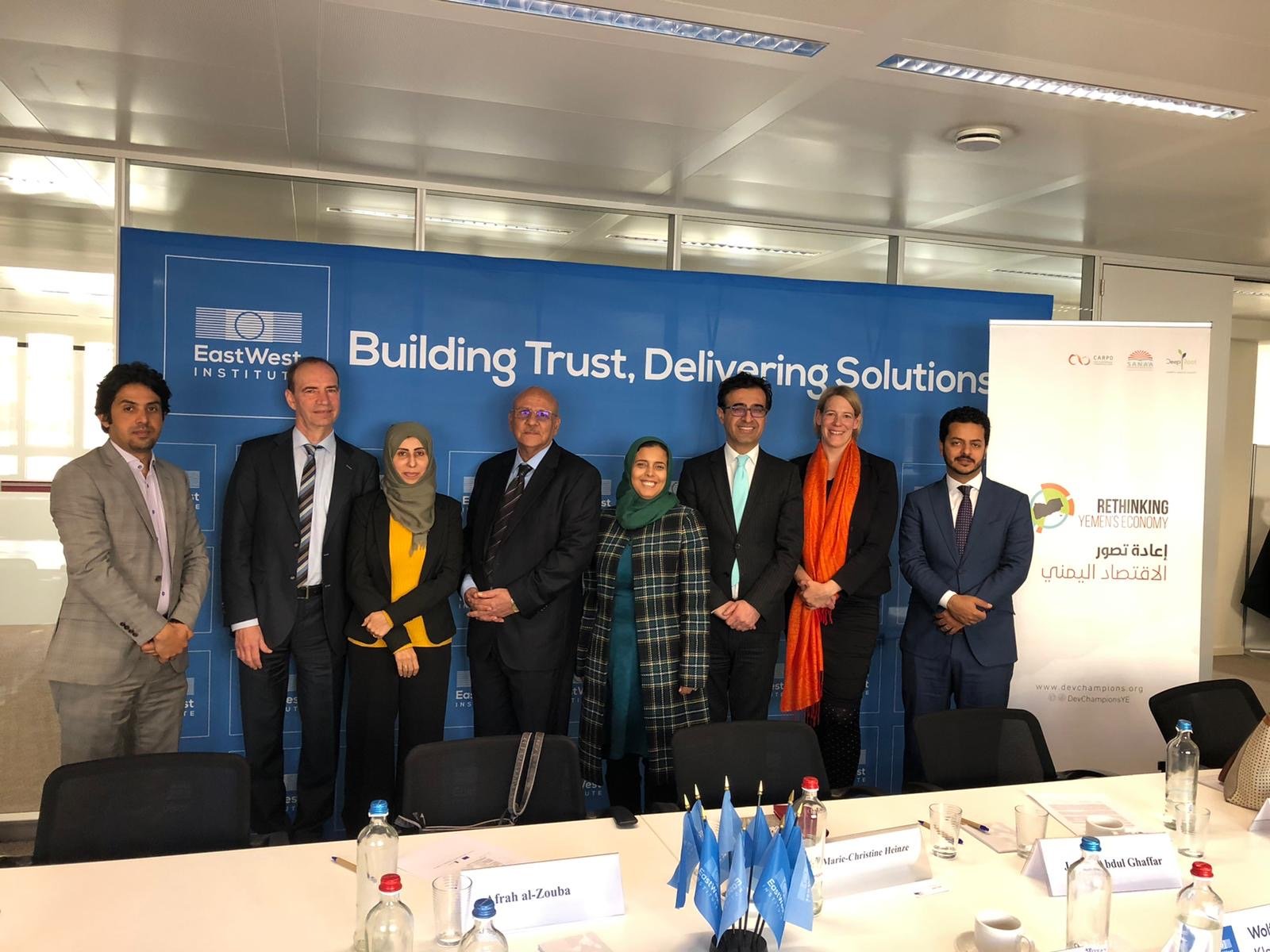 November 24, 2019 - November 26, 2019 Brussels
The Development Champions and representatives of the Rethinking Yemen's Economy initiative held policy briefings in Brussels on November 25-26, 2019, to discuss economic and development issues in Yemen.
On 25 November, the RYE consortium co-hosted a panel discussion with the EastWest Institute, attended by diplomats, researchers and representatives of think tanks and international organizations. Panelists discussed past, present and future challenges to governance in Yemen (including combating corruption and options for post-conflict governance); humanitarian and economic perspectives on development; and Yemen's human capital.
In Brussels, the Development Champions also met with staff of the European External Action Service working on Yemen and discussed ways to support local governance and ensure accountability and integrity; the humanitarian-development nexus; the fragmentation of the Central Bank; how the EU can contribute to stabilization; the Riyadh agreement; and Saudi-Houthi talks and their economic dimensions.
The Champions also briefed representatives of EU Member States on the situation in Yemen, including local governance; fragmentation of the Central Bank and issues with the payment of salaries; ways to support the private sector; human capital development; the Riyadh Agreement; humanitarian access; and the role of the EU in economic stabilization.