G2K-RYE Webinar on 'Economic Dimensions of the Conflict in Yemen'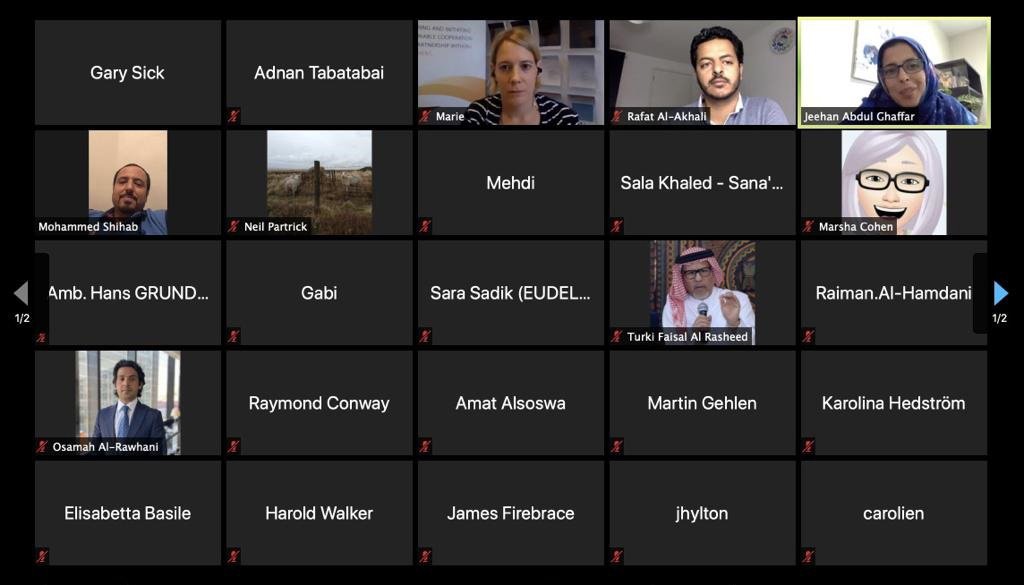 June 4, 2020 Online
This webinar, co-implemented with The Gulf/2000 project at Columbia University, focused on the economic dimensions of the conflict in Yemen. Speakers included two representatives of the Development Champions, Jeehan Abdulghaffar and Mohammed Shihab, as well as Rafat al-Akhali from DeepRoot Consulting, an implementing partner of the Rethinking Yemen's Economy initiative.
They presented on the impact of the Yemen war on the economy, wartime challenges faced by the business community and economic priorities for sustainable peace in Yemen. The speakers emphasized the need to create conditions for sustainable development and peacebuilding by combining emergency humanitarian relief efforts with development aid, empowering local actors and investing in human capital.
They also recommended steps to ensure more viable and effective national monetary policies, and said that the economic drivers of the war must be addressed in the UN-led peace process in order to achieve a sustainable peace.